Megan's School Trip: A Spirit Guide, A Ghost Tiger, and One Scary Mother!
Description
Megan's school has organised an educational outing for its pupils - a trip to a group of Palæolithic caves. Megan is very excited to be going there, but she experiences more than she expected while walking around the caves, the grounds and the museum. She senses the presence of those ancient Stone Age people and how their lives must have been like.
Author Bio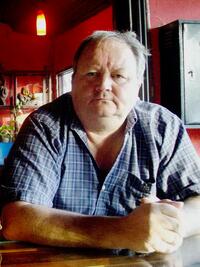 Author Owen Jones, from Barry, South Wales, came to writing novels relatively recently, although he has been writing all his adult life. He has lived, studied and worked in several countries and travelled in many, many more.
He speaks, or has spoken, seven languages fluently and is currently learning Thai. He currently lives with his Thai wife of fifteen years in her farming village of birth in northern Thailand.
His interests are many, but especially: writing, travelling, learning new languages and surfing the Internet.
"Born in the Land of Song, living in the Land of Smiles".