Description
The night was dark. Suddenly, a great glow came through the window and such clarity flooded the room that woke me up. Amazed, I looked everywhere. What was going on? I rubbed my eyes and I really didn´t know if I was still asleep and that was a dream.I sat up in bed. I had to see what was happening because I did not understand what had happened. Trying to wake up a bit, I put my feet on the floor and the coldness of the tiles ended up waking me up. I saw that I was in my bedroom and was still at night. Through the window, nothing could be seen, only darkness, not a single star in the sky could be seen. But in my head, still dazed, I remembered what had woken me up. Although I didn´t know what it had been, a feeling came to my mind, something like a great light, or a glow, maybe it would be a flash light.
Author Bio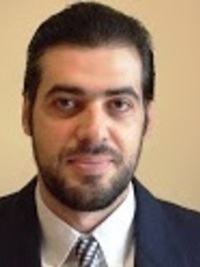 Is Doctor in Psychology, Masters in Neuroscience and Biology of the Behavior, specialist in Clinical Hypnosis, known by the International Biographical Center (Cambridge - U.K.) as one of the 100 best health professionals in the world of 2010. He has developed his work in different national and international universities.
Scientific lecturer with participation in conferences, congresses and seminars; collaborating in diverse newspapers, digital media and radio programs; author of the blog ¨Open Chair of Psychology and Neurosciences¨ and of seventeen books about diverse topics.
Currently develops research in the area of Big Data applied to Health , for what he works with data from the India, U.S.A., or Canada, and others; he complements this with the technological advice of Startups, based on Psychology and the personal Wellbeing.