Description
One day, a giraffe was quietly eating when a mosquito arrived and immediately said. ―Do you like that food?― ―Yes― she replied. ―What does it taste like this time?― The mosquito asked. ―Delicious― the giraffe told the mosquito. ―But what does it taste like?― He asked and he seemed to be curious. She thinks about it a little bit and then she replied ― It tastes like grass― and then she shut up. LOVE
Author Bio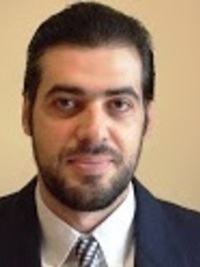 Is Doctor in Psychology, Masters in Neuroscience and Biology of the Behavior, specialist in Clinical Hypnosis, known by the International Biographical Center (Cambridge - U.K.) as one of the 100 best health professionals in the world of 2010. He has developed his work in different national and international universities.
Scientific lecturer with participation in conferences, congresses and seminars; collaborating in diverse newspapers, digital media and radio programs; author of the blog ¨Open Chair of Psychology and Neurosciences¨ and of seventeen books about diverse topics.
Currently develops research in the area of Big Data applied to Health , for what he works with data from the India, U.S.A., or Canada, and others; he complements this with the technological advice of Startups, based on Psychology and the personal Wellbeing.