Description
Anya paints a watercolor landscape—the cherry grove that haunts her dreams. Something happened there, but her past flows like the colors that run down her artwork. Can she trust anything she remembers?
A year ago, Anya was a petite blonde. Now, she's a tall and muscular redhead, playing soccer on a boy's team. Her foster parents and her caseworker insist she see a doctor about her
bodily changes and her gender issues.
To avoid medical treatment, Anya runs away from her foster home. As the girl searches for acceptance and family, the world around her shifts. She may find love. But will she ever have the peace she craves?
Author Bio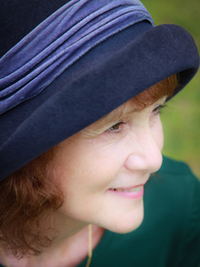 ...a Christian writing about intersex
http://www.liannesimon.com
Lianne's father was a dairy farmer and an engineer, her mother a nurse. She grew up in an environment filled with love and good books. Frail and tiny, she shared toys and clothes with a sister three years her junior.
While seeking answers to her own genetic anomalies, Lianne met a family whose daughter was born with one testis and one ovary. As a result of that encounter she spent more than ten years answering inquiries on behalf of a support group for the parents of such children.
Lianne and her husband live a small town north of Nashville, where she writes, tutors, and performs volunteer work.