Psychological Aspects in time of Pandemic
Description
After the very positive reception to the article entitled "Cual es el papel del psicólogo ante el nuevo Coronavirus?" ("What is the role of psychology in the face of the new Coronavirus?") published in La Cátedra Abierta de Psicológia y Neurociencias on 12th February 2020,and the general interest evoked amongst fellow psychologists and other people with an interest in psychology, I have decided to produce this book, which addresses the subject of the psychological perspective in times of a pandemic. Despite the fact that information concerning health crises such as Coronavirus is very recent and in some cases quite changeable, I am going to present a work based on current data sourced principally from scientific publications, and which will include, from the same sources, statements from various experts. A book accessible to all those who wish to delve into the psychological aspects of a mass phenomenon in times of a health crisis, as in the case of Coronavirus.
Author Bio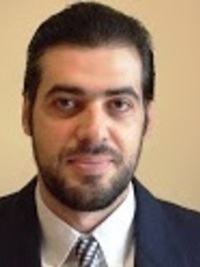 Is Doctor in Psychology, Masters in Neuroscience and Biology of the Behavior, specialist in Clinical Hypnosis, known by the International Biographical Center (Cambridge - U.K.) as one of the 100 best health professionals in the world of 2010. He has developed his work in different national and international universities.
Scientific lecturer with participation in conferences, congresses and seminars; collaborating in diverse newspapers, digital media and radio programs; author of the blog ¨Open Chair of Psychology and Neurosciences¨ and of seventeen books about diverse topics.
Currently develops research in the area of Big Data applied to Health , for what he works with data from the India, U.S.A., or Canada, and others; he complements this with the technological advice of Startups, based on Psychology and the personal Wellbeing.