Other worlds. Throne of the Soul. Book 6
Description
The Priestess of the Moon began to put her plan into action. After the final battle between the Confederation and the Alliance, the warring parties decided to end the age-old conflict.
Meanwhile, the planet's deity, Thoth, prepares for sleep. An amazing metamorphosis happened to him, and an amazing meeting awaits him...
What will happen to the world? How will the fate of Avril be? Will Zima die when Thoth falls asleep? Will Kaiser Wilhelm get immortality? And what will eventually happen to Svyatozar?
This is the sixth and final book in the "Throne of the Soul" series.
Author Bio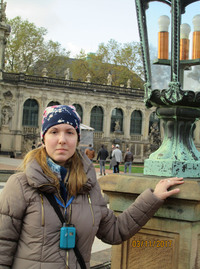 Kryuchkova Elena, daughter of Kryuchkova Olga, was born in 1992. She writes novels with Olga Kryuchkova. Has a pseudonym Darina Beloyar.
As a teenager, she began to draw comics and graphic stories.
The first published work was the prologue to the graphic history of "Vision of Sei" in the publishing house "Factory of comics" in the 5th issue of "MNG. Almanac of Russian manga", in 2012. The publication came out under the pseudonym Linda.
In 2012, she graduated from college with a degree in law and social security. In 2016 she graduated from the university with a degree in jurisprudence.
Works with several publishers. Has over 60 publications.