Magic Symbols of the Ancient Slavs. Art Therapy
Description
This book presents art therapy with Slavic runes and Slavic protective symbols.
It will help you to know yourself, to understand your aspirations and desires. Determine what is most important to you now and what is in the future.
Art therapy will help you dump negative energy, get rid of everyday worries and problems. It will facilitate your upgrade. It will help to comprehend your inner 'I'.
Author Bio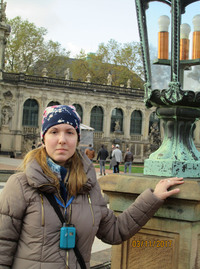 Kryuchkova Elena, daughter of Kryuchkova Olga, was born in 1992. She writes novels with Olga Kryuchkova. Has a pseudonym Darina Beloyar.
As a teenager, she began to draw comics and graphic stories.
The first published work was the prologue to the graphic history of "Vision of Sei" in the publishing house "Factory of comics" in the 5th issue of "MNG. Almanac of Russian manga", in 2012. The publication came out under the pseudonym Linda.
In 2012, she graduated from college with a degree in law and social security. In 2016 she graduated from the university with a degree in jurisprudence.
Works with several publishers. Has over 60 publications.