创建最佳领英档案的101 技巧 海外求职的基本技巧 : 101 Tips for Creating the Best LinkedIn® Profile Essential Tips for Getting a Job Abroad
Description
Many people set up LinkedIn profiles but then don't really know what to do with them. Others have no idea what to use LinkedIn for or how they can professionally benefit from using it. If you use LinkedIn the right way your profile will be out there for the world to see. Remember that it's never too soon nor too late to start learning how to use LinkedIn for your own personal goals. Start with the tip that you like the most in order to get going.

Is there more to it than just LinkedIn?
Yes, there are more important things to think about. Taking the decision to go for it and try to find a job abroad, narrowing down what kind of jobs you want and to setting your personal sales pitch is more important than having a good digital profile. In the interviews in the last part of the book you can read about how some Chinese persons managed when they found their job abroad and find out what their job journey was like. You can get practical tips and ideas.

This book is both in Mandarin and English.

许多人创建了领英档案,但实际上并不知道如何使用它们。其他人则不知道将领英用于什么用途,或者如何从专业地使用领英中受益。如果您以正确的方式使用领英,您的档案就会被全世界看到。请记住,开始学习如何使用领英实现您的个人目标永远不会太早也不会太晚。从您最喜欢的技巧开始使用领英。

需要的不仅仅是领英吗?
是的,还有更重要的事情需要考虑。做出决定并尝试在国外找到工作、缩小您想要的工作范围并确定您的个人营销目标比拥有良好的线上形象更为重要。在本书最后部分的访谈中,您可以了解到一些中国人在国外找到工作时的表现以及他们的工作经历。您可以从中获得实用的技巧和想法。

这本书有中文版和英文版。
Author Bio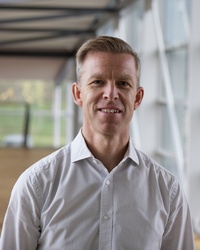 Jon, from a small town in Sweden called Skara, dreamed of becoming a professional football player, but ended up in the recruitment industry for 20 years. He has written his first book in Mandarin, while managing a full-time job as Head of Business Development at Talent Venture Group and working at Evolution Commerce. He is also one of the co-founders of Nomadjobs.
Before coming to the conclusion that the recruitment industry was his perfect match, Jon tried a lot of things: he ran his own music business, tried his luck on the surfboard and then studied both in Sweden and abroad. After graduating from Linnaeus University with a B.A. in marketing and economics, he studied psychology and then proceeded to deepen his skills in management and marketing in Australia, Spain and London. His enthusiasm for personal development, working life and economics affected his everyday life. Finally, somewhere down the road, Jon ended up with the idea that matching the right person to the right workplace might be something for him.
Jon started in the recruitment industry in 1998. During his 20 years in the industry, Jon has been both an employee, CEO, owner and entrepreneur. He has also been involved as both recruiter and CEO in the start-up of Komet – one of Sweden's largest recruitment companies. He then went on to face new challenges at Randstad as Director. With solid experience behind him and a determination to create better opportunities for Chinese jobseekers, he eventually co-founded Nomadjobs.
Tell us what inspires you on a daily basis?
The coolest thing for me is when someone reaches beyond their goals. For example, it may be a person who has not dared to take the next step in their career. He or she is only seeking job opportunities in their home country and doesn't dare to look at the bigger picture. There's a lot of possibilities to work abroad, gain experience and work on your skills if you're just open to it. Many times these people need professional career coaching and most of the time people make the decision to try something new afterwards. In many cases, these persons reach further than they had originally thought was possible. I can live long on the moments of joy in the eyes of someone who dared to take the step. The most important thing is not to reach the final goal directly but to dare to try, dare to experiment. Therefore, all those people who dare to try to go outside their comfort zone inspire me.
----------------
来自瑞典小镇Skara的Jon梦想成为一名职业足球运动员,但最终在招聘行业工作了20年。如今,他正在用中文写作他的第一本书,同时担任Talent Venture Group业务开发主管的全职工作和Nomadjobs的共同创始人之一。
在得出招聘行业是他的最佳匹配这个结论之前,乔恩尝试了很多事情:经营自己的音乐事业,在冲浪板上积攒好运,在瑞典和国外学习。从林奈大学(Linnaeus University)获得市场营销和经济学学士学位后,他学习了心理学,然后在澳大利亚、西班牙和伦敦继续深化管理和市场营销技能。他对个人发展、工作生活和经济的热情影响了他的日常生活。在人生旅途的某个地方,乔恩最终想到将合适的人与合适的工作场所相匹配对他而言会有某种特别的意义。

"我乐于帮助人们成长并指导他们发挥最大潜能。"
乔恩于1998年开始了他在招聘行业的第一份工作。在他从事该行业的20年中,他曾担任雇员、首席执行官、私营业主和企业家。在瑞典最大招聘公司之一Komet的创办初期他还曾担任该公司的招聘人员和首席执行官。之后,他在任仕达(Randstad)担任总监,继续面对新的挑战。凭借扎实的经验和为中国求职者创造更好机会的决心,他最终与他人共同创立了Nomadjobs。
请谈一谈日常工作中是什么在激励着您?
对我来说,最酷的事情是某人超出了目标。例如,可能是一个在职业生涯中不敢迈出下一步的人。他或她只是在自己的祖国寻找工作机会而不敢看大局。只要您愿意,就有很多在国外工作、积累经验和提高技能的可能性。很多时候这些人需要专业的职业指导,并且大多数时候他们最终会决定尝试一些新的东西。在许多情况下,这些人所能达到的范围会超出他们最初的预想。当一个敢于迈出这一步的人眼中闪烁着快乐的时候,我也会在这份快乐中得到片刻永恒。最重要的不是达到最终目标而是敢于尝试、敢于体验。因此,所有那些敢于走出舒适区的人都时刻激励着我。