Description
Mental State is a thrilling supernatural drama and an exploration of teen social dynamics that will break your heart.
-D.J. Butler, author of Witchy Eye  
Steven and Lindsay fought constantly. But it wasn't always that way.
In a tragic twist to their love story, Lindsay says that voices compel her. When she's unable to resist the siren call of oblivion, Steven is left with the tatters that was their life together.
Everyone believes that he had something to do with her suicide. In secret he even questions if there was a voice at all.
That is until he hears the voice…
Content Warning: Suicide
This story contains descriptions of Bullying, suicide & self harm
Author Bio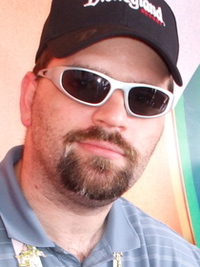 Mark Gardner is an author and broadcast professional living in Prescott, Arizona. His grandfather introduced him to the alternate history writings of Harry Turtledove at a young age. That started a life-long love affair with speculative fiction. After being fired from a thankless job in retail sales, he began to write his own stories. His first publication was Body Rentals. Since then, he has written 11 books, including War of the Worlds: Retaliation, the superhero series, Sixteen Sunsets Saga, and hard sci-fi collaborative novel, Days Until Home. His books are favorites among fans of Sin City, The Martian, The Punisher, and Firefly. His work is a fast paced, no-nonsense, thrill ride into many genres, including science fiction, superhero, dystopian, and historical fiction. His works are available in nine languages, and he has fans on all seven continents.