Pushups – done on your back – in REVERSE - are one of the ... …. BEST DARN exercises you can do, PERIOD! …
Description
This book goes into depth into one of the very best exercises you can do for yourself, and in fact (in my unbiased and "unabridged" opinion) THE very best exercise you can do for yourself, bar NONE.
My earlier book 0 Excuses Fitness gave you the "background" and the "scoop" on how to "build a proper foundation", and truth be told you could do what I've mentioned in that book, and you'd need nothing else.
But for those of you that are REALLY looking to MASTER that ONE BEST exercise I keep harping on, both in my writings and daily blog posts, well, look no further.
THIS BOOK contains everything you'll need in order to get good at these, and MORE.
Do this ONE exercise in conjunction with a regular routine as mentioned in 0 Excuses Fitness, and I PROMISE you that if you do what is being mentioned ALONG with the DEEP BREATHING I EMPHASIZE (I can't emphasize that enough, by the way) and don't make excuses, then this ONE exercise and it's variants WILL get you in the best shape of your life!
That's it for the intro - and NO - it's not "just" a back bridge, although that is what it might look like ...
Best,
Rahul Mookerjee
www.0excusesfitness.com
Author Bio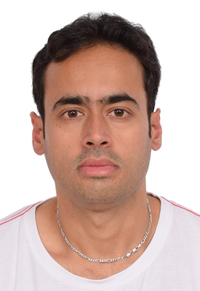 Rahul Mookerjee, writer, entrepreneur and fitness fanatic is the author of "0 excuses Fitness", "Reverse Pushups", "The Simple and Effective Diet", "10 Commandments of Succesful Sales", "Zero to Hero", and various other bestselling books/products.
These products can be accessed right HERE.
Rahul is in the VERY BEST SHAPE of his life at the age of 36 (fast going on 37), and is looking to share his secrets via"0 excuses fitness". Grab it while copies last!
Rahul is an avid trekker (especially when it comes to climbing hills!), swimmer and workout maniac.
He has always been on the lookout for new and more effective workout routines that can be performed by the average individual. In doing so, he has discovered the combinations of exercises that work the best – and that is what is being shared through his website, books and manuals. Rahul has helped many a person improve their levels of fitness by advising them on how to perform a certain exercise, or how to improve on what they are already doing well.
Rahul prefers not to call this a professional venture; rather, he terms it as a passion. He truly enjoys learning about different forms of exercises and also believes that one never stops learning (and neither should one). It is with that philosophy in mind that he approaches his workouts.
He provides online fitness and other related coaching to his clients on an INDIVIDUAL basis – to be considered, please fill out the form at https://0excusesfitness.com/coaching/.
Other publications of note include, but not limited to "Fast and Furious Fitness" (available on www.rahulmookerjee.com) and other manuals as detailed on the site.
Fitness is by far NOT the only thing Rahul writes about, as is clearly evidenced by his other book "From 120 kgs to 60 kgs", and several other publications under "pen names" which have not been detailed on the site.
Rahul can be contacted via email (info@0excusesfitness.com).
Facebook page: www.facebook.com/0excusesfitness.
Twitter handle: @0xcusesfitness
Youtube "channel" : https://www.youtube.com/channel/UCRfQncNP-R0mETIOgNKkU1w (short "snippets" may be posted here occasionally).