Fitness CENTRAL! 51 evergreen fitness tips that ANY serious trainee will benefit from vastly. Once you go "0 Excuses" – you never go back!
Description
If you're a fitness fanatic, and are truly interested in getting your current levels of strength and conditioning – as well as overall fitness to skyrocket to NEW levels altogether, you're at the right place!
This little manual has something for everyone as it were. If you're just starting out, and are 300 lbs and looking to DROP weight quick, then this book is a great, great add on to the 0 Excuses Fitness System available through my website.
If you're a seasoned trainee, and are looking to blast past personal best's in pull-ups - - or handstand pushups - - and assuming you've read the manuals I've put out on these, you'll find something that'll help you here as well!
If you're a grip monster - - or core training fanatic - - I'll bet you anything you'll find some new and interesting reads in this book.
And so forth. This book truly has something for EVERYONE when it comes to fitness, my friend.
My name is Rahul Mookerjee, and I've been in the fitness biz for years now.
My first book "Fast and Furious Fitness" (currently out of print, but I'm going to bring it back very soon indeed as a "collector's item both on my website and on Amazon etc) was published in 2011, and it became an instant hit thereafter.
Folks were getting tired of spending big bucks at gyms, and getting nowhere.
Folks were getting tired of all the hype promised by personal trainers and "booby builders" (most of whom were on the juice) in the gym - - and getting very little in the way of actual muscle or results for the hours they spent in the gym.
Not to mention the nagging injuries just kept piling up. The "shoulders that hurt when you lift your arm up". The nagging lower back pain. Elbow trouble … and of course, wrist and neck pain galore.
None of this improved to any great degree with the traditional training methods folks were being raised on, and Fast and Furious Fitness was a breath of fresh air in that regard.
And now, I'm bringing you all these years of training and "wisdom" in an easy to digest "collated" format that you'll love - and want to read over and over and OVER again for motivation, inspiration, and information galore!
What you'll learn from these tips
-Finger tip pushups, and what you really need to know about them!
-Why the way your muscles "look" aren't the most important – or even a little bit important.
-The skinny on grip strength and building rock solid, coruscating levels of "kung fu" like grip strength. My manuals on grip training do a great job here ... and these tips are but the icing on the cake - - but a much needing icing!
-The truth about calluses that most people will NOT tell you.
-The one exercise combo that will give you explosive gains all over your upper body. Once you go this route, you'll never go back … trust me!
-Achieving the magic 500 in terms of pushups - - and more.
-Getting to 500 UPHILL steps a day, and much, much more.
-Why being on the heavy side isn't necessarily a disadvantage - and could even be considered an ADVANTAGE! This tip alone is worth it's weight in SPADES, my friend.
-Facts on the handstand you likely never thought of, much less considered.
-Why you aren't losing weight - despite seemingly doing all the right things. This one tip alone will boggle your mind - dive in, and you'll see what I mean!
-How to work the legs with ... get this ... PUSHUPS!
-How simple MOVEMENT done correctly can shed more fat than ever before
-Can you save your own life if you had to? This little gem of a tip will get even the most seasoned of gym gorillas THINKING ... that is for sho!
-What is the ideal length of time to exercise (hint - it's NOT what you've been told).
And much, much more, my friend ...
Dive in -- and be sure and write me back at info@0excusesfitness.com with your thoughts - we love hearing from YOU!
Best,
Rahul Mookerjee
Author Bio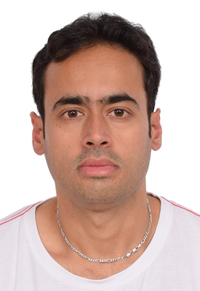 Rahul Mookerjee, writer, entrepreneur and fitness fanatic is the author of "0 excuses Fitness", "Reverse Pushups", "The Simple and Effective Diet", "10 Commandments of Succesful Sales", "Zero to Hero", and various other bestselling books/products.
These products can be accessed right HERE.
Rahul is in the VERY BEST SHAPE of his life at the age of 36 (fast going on 37), and is looking to share his secrets via"0 excuses fitness". Grab it while copies last!
Rahul is an avid trekker (especially when it comes to climbing hills!), swimmer and workout maniac.
He has always been on the lookout for new and more effective workout routines that can be performed by the average individual. In doing so, he has discovered the combinations of exercises that work the best – and that is what is being shared through his website, books and manuals. Rahul has helped many a person improve their levels of fitness by advising them on how to perform a certain exercise, or how to improve on what they are already doing well.
Rahul prefers not to call this a professional venture; rather, he terms it as a passion. He truly enjoys learning about different forms of exercises and also believes that one never stops learning (and neither should one). It is with that philosophy in mind that he approaches his workouts.
He provides online fitness and other related coaching to his clients on an INDIVIDUAL basis – to be considered, please fill out the form at https://0excusesfitness.com/coaching/.
Other publications of note include, but not limited to "Fast and Furious Fitness" (available on www.rahulmookerjee.com) and other manuals as detailed on the site.
Fitness is by far NOT the only thing Rahul writes about, as is clearly evidenced by his other book "From 120 kgs to 60 kgs", and several other publications under "pen names" which have not been detailed on the site.
Rahul can be contacted via email (info@0excusesfitness.com).
Facebook page: www.facebook.com/0excusesfitness.
Twitter handle: @0xcusesfitness
Youtube "channel" : https://www.youtube.com/channel/UCRfQncNP-R0mETIOgNKkU1w (short "snippets" may be posted here occasionally).