FITNESS PIONEER - Volume TWO: 51 PIONEERING, BUCANNEERING SWASHBUCKLING, IRREVERENT, BRUTALLY and AGAINST THE GRAIN fitness tips from a LONG HAIRED "misfit" that just … well, FLAT OUT – WORK!!
Description
The SECOND Volume of the immensely popular - and bestselling "Fitness Pioneer" by yours truly.
YEs - I finally DID IT!
51 tips of an unique and SWASHBUCKING - and direct "it just works" nature you will never, ever find anywhere, and each worth their weight in gold and WILL Make your exercise performance (and indeed performance in all spheres of life SKYROCKET almost instantly).
BENEFITS you can expect from understanding and then religiously FOLLOWING these tips!
First off, and most importantly, it's not enough to simply READ. You have to DO the thing, bro, to truly understand. Just like you have to walk a mile in a man's shoes to truly understand what is going on with HIM or HER, the same thing with fitness. You cannot, I repeat, cannot be a lardassian "armchair workout fanatic", and you'll learn why and more on this in THIS manual.
What REAL fitness entails as opposed to the preening and pumping in the gym shym. You'll even learn about a LIST of exercises every real man (or woman) should be able to do, but precious few CAN.
The two very best – and very WORST exercises you can do for your upper body that will build a ton of muscle at record speeds, and BURN lard off at record speeds as well (quicker than you can put it ON).
How to literally EAT more – and WEIGH LESS – with PROOF!
How to SKYROCKET past previous bests on pull-ups!
How to get a core as HARD as a wall – quite literally – a core so ROCK SOLID that your elbows will BOUNCE off it. (yours, or others). And no, it ain't just buying Corrugated Core, although those exercises in that course will sure as heck help!
How to build that SEXY chest that women love, and the V taper to your back we've covered SO often here. And believe me, that alone might just be worth it for YOU!
Why you can TAKE a horse to water – but cannot make it drink – and more to the point, why it's pointless to try. Replace horse with idiots that think "bodyweight exercises don't build strength" and/or "You need the Jim Shim" for STRENGTH training or the bench press/lat pulldown devotees, or the ape like nutters yanking each other's cords and yakking away nineteen to the dozen while supposedly "working out"at the Jim Shim …
Why you WILL get trolled initially when you do something that goes against the grain – and say it like it is – and why you should WELCOME that.
And how to make these bozos literally cry TEARS of frustration while you laugh all the way to the bank. I know I said this was a fitness book, but given the Bozo Schofield saga, I thought I'd put this in here, and giv eyou a few marketing tips too. But hey, these tips are fitness related too! You'll see what I mean.
Why the FACT is that most people claiming to be "big and can't do pull-ups" are actually FAT. Big time. Yes. I said it. Fat, with humungous gigantic bellies that grow by the day while they yank away at the gym shim pretending to build REAL strength while secretly admiring those that can pump out pull-ups for reps, smooth and easy as BUTTER …
Get this now, bro. This is worth it's weight in GOLD. Never seen before "nuggets" of information that will BLOW your mind - even you experienced trainees out there.
Best,
Rahul Mookerjee
Author Bio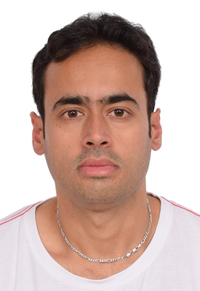 Rahul Mookerjee, writer, entrepreneur and fitness fanatic is the author of "0 excuses Fitness", "Reverse Pushups", "The Simple and Effective Diet", "10 Commandments of Succesful Sales", "Zero to Hero", and various other bestselling books/products.
These products can be accessed right HERE.
Rahul is in the VERY BEST SHAPE of his life at the age of 36 (fast going on 37), and is looking to share his secrets via"0 excuses fitness". Grab it while copies last!
Rahul is an avid trekker (especially when it comes to climbing hills!), swimmer and workout maniac.
He has always been on the lookout for new and more effective workout routines that can be performed by the average individual. In doing so, he has discovered the combinations of exercises that work the best – and that is what is being shared through his website, books and manuals. Rahul has helped many a person improve their levels of fitness by advising them on how to perform a certain exercise, or how to improve on what they are already doing well.
Rahul prefers not to call this a professional venture; rather, he terms it as a passion. He truly enjoys learning about different forms of exercises and also believes that one never stops learning (and neither should one). It is with that philosophy in mind that he approaches his workouts.
He provides online fitness and other related coaching to his clients on an INDIVIDUAL basis – to be considered, please fill out the form at https://0excusesfitness.com/coaching/.
Other publications of note include, but not limited to "Fast and Furious Fitness" (available on www.rahulmookerjee.com) and other manuals as detailed on the site.
Fitness is by far NOT the only thing Rahul writes about, as is clearly evidenced by his other book "From 120 kgs to 60 kgs", and several other publications under "pen names" which have not been detailed on the site.
Rahul can be contacted via email (info@0excusesfitness.com).
Facebook page: www.facebook.com/0excusesfitness.
Twitter handle: @0xcusesfitness
Youtube "channel" : https://www.youtube.com/channel/UCRfQncNP-R0mETIOgNKkU1w (short "snippets" may be posted here occasionally).