FITNESS PIONEER - Volume #1: 51 PIONEERING , BUCCANERING WAYS to the fit, trim and TONED body of your DREAMS.
Description
I must say that I've always been known as a "pioneer" in many ways - - pretty much because of my obstinate nature when it comes to following my heart - - and doing things MY way - - in other words, the road less traveled.
I cannot tell you how many times people look at me askance when I do something - - or follow a certain path of action in life (or fitness) - - and then turn around and ask me (after I've succeeded) "how I did it".
It behooves me to tell you, of course, at this point, that NONE of those people even remotely supported me when I was doing things my way.
Much like the rest of my 0 Excuses Fitness stuff, this book is for you if you're –
•A 0 Excuses Fitness fan. If so, you'll love these tips so much you'll want to put the paperback copy of this book right next to your bedstand - - or office desk - - or even your car to glance at throughout the day!
•Interested in building brute, animal like functional strength and a body every bit as strong as it looks.
•Looking to improve your stamina and conditioning levels beyond belief.
•Getting tired of that "run down" feeling you experience at the end of the day - - and exercises that will help you banish this feeling forever!
•Looking to improve your pushup – or pull-up – or any bodyweight exercise "numbers" – and do so in a smart and methodical manner.
•Looking to banish upper back, shoulder, wrist and other "nagging" pain forever.
•The average "Joe" or "Jane" looking for tips on getting into shape and lose weight without spending the house on gyms and fancy memberships.
•A fitness enthusiast looking for tips that'll take you to the next level – and quickly!
•A seasoned fitness pro or athlete looking for advanced tips - - or that "X" factor that'll allow you to score, and score BIG over the competition!
•Motivational reads that apply not only to fitness - - but life as well, if you read between the lines.
What you'll learn from these tips
•51 hidden keys to super strength, health and fitness – brought to you in a manner like never before.
•Why "conventional wisdom" from most fitness "experts" is about as useful - - and as relevant - - as screen doors are on a submarine …
•How to LOOK deep within yourself - focus your mind – and therefore your entire body like a LASER towards achieving the goal you want the most.
•Learn about the ONE trick that is perhaps the MOST powerful tip of them all - - something that makes most people's eyes "roll" with disbelief and amazement, and yet when you combine this tip with focused ACTION – well – watch out, my friend. You'll be headed to the RACES – and you'll be leaving all and sundry in your wake!
•Tips on how to get the rock solid, muscular toned midsection you've always desired.
•What the USMC (United States Marine Corps) can teach YOU about fitness - - and indeed LIFE too.
•Are you "big" - - or lets face, it fella - - FAT? This may be the most politically insensitive thing you've ever read, but believe me, it HAS to be said.
•How to lose weight EFFORTLESSLY while "stuck at home" or "too busy" - - insert excuse of choice - - without any equipment – and in RECORD time!
•Grip, leg and BACK training - - and the PERILS of ignoring the same
•Mike Tyson like "bare bones" training - - if this doesn't motivate you - - nothing will!
•And just in case ALL of the above wasn't enough, I've gone down memory lane and even brought you the tale of the "old man" I met in China – one of the motivational tales EVER. Be sure and read – and take notes as you do!
And much, much more, my friend- - much more!
GRAB it NOW!
Author Bio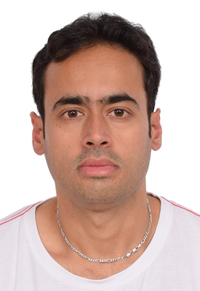 Rahul Mookerjee, writer, entrepreneur and fitness fanatic is the author of "0 excuses Fitness", "Reverse Pushups", "The Simple and Effective Diet", "10 Commandments of Succesful Sales", "Zero to Hero", and various other bestselling books/products.
These products can be accessed right HERE.
Rahul is in the VERY BEST SHAPE of his life at the age of 36 (fast going on 37), and is looking to share his secrets via"0 excuses fitness". Grab it while copies last!
Rahul is an avid trekker (especially when it comes to climbing hills!), swimmer and workout maniac.
He has always been on the lookout for new and more effective workout routines that can be performed by the average individual. In doing so, he has discovered the combinations of exercises that work the best – and that is what is being shared through his website, books and manuals. Rahul has helped many a person improve their levels of fitness by advising them on how to perform a certain exercise, or how to improve on what they are already doing well.
Rahul prefers not to call this a professional venture; rather, he terms it as a passion. He truly enjoys learning about different forms of exercises and also believes that one never stops learning (and neither should one). It is with that philosophy in mind that he approaches his workouts.
He provides online fitness and other related coaching to his clients on an INDIVIDUAL basis – to be considered, please fill out the form at https://0excusesfitness.com/coaching/.
Other publications of note include, but not limited to "Fast and Furious Fitness" (available on www.rahulmookerjee.com) and other manuals as detailed on the site.
Fitness is by far NOT the only thing Rahul writes about, as is clearly evidenced by his other book "From 120 kgs to 60 kgs", and several other publications under "pen names" which have not been detailed on the site.
Rahul can be contacted via email (info@0excusesfitness.com).
Facebook page: www.facebook.com/0excusesfitness.
Twitter handle: @0xcusesfitness
Youtube "channel" : https://www.youtube.com/channel/UCRfQncNP-R0mETIOgNKkU1w (short "snippets" may be posted here occasionally).