Other worlds. Throne of the Soul. Book 3
Description
After the prototype fighter that Avril was in crashes in the Confederation border zone, she meets Zima. The meeting of the two girls, predetermined by fate itself, finally happened.
Zima decides to help Avril safely reach the border with the military zone, so that the girl can be helped by the military from the Alliance.
Meanwhile, in the capital of the Confederation of the Kingdoms, the city of Mokoshin, the terrifying truth about the Ruler of the Light is revealed, and the Priestess of the Moon is planning her own conspiracy...
This is the third book in the "Throne of the Soul" series.
Author Bio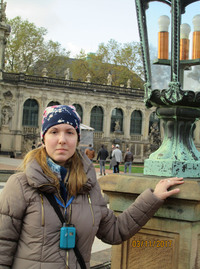 Kryuchkova Elena, daughter of Kryuchkova Olga, was born in 1992. She writes novels with Olga Kryuchkova. Has a pseudonym Darina Beloyar.
As a teenager, she began to draw comics and graphic stories.
The first published work was the prologue to the graphic history of "Vision of Sei" in the publishing house "Factory of comics" in the 5th issue of "MNG. Almanac of Russian manga", in 2012. The publication came out under the pseudonym Linda.
In 2012, she graduated from college with a degree in law and social security. In 2016 she graduated from the university with a degree in jurisprudence.
Works with several publishers. Has over 60 publications.