Slavic Amulets-Helpers for Every Day. Charge the Amulet With Your Energy! Art Therapy
Description
Ancient Slavic runes, combined in a special way in runescripts, are a powerful tool of magic. Amulets made on the basis of ancient Slavic runes, elements of ancient paintings and ornaments will become your powerful protectors and assistants in love, family happiness, health, career, business, travel, good shopping. After coloring the images, you can carry them with you or hang them at home above the front door. And you will be protected from external negative influences.
The book is intended for a wide range of readers interested in Slavic esotericism, or simply, who decided to engage in art therapy, relieve stress and devote time to the creative process and make an amulet with their own hands.
Author Bio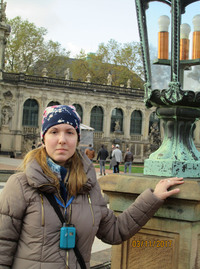 Kryuchkova Elena, daughter of Kryuchkova Olga, was born in 1992. She writes novels with Olga Kryuchkova. Has a pseudonym Darina Beloyar.
As a teenager, she began to draw comics and graphic stories.
The first published work was the prologue to the graphic history of "Vision of Sei" in the publishing house "Factory of comics" in the 5th issue of "MNG. Almanac of Russian manga", in 2012. The publication came out under the pseudonym Linda.
In 2012, she graduated from college with a degree in law and social security. In 2016 she graduated from the university with a degree in jurisprudence.
Works with several publishers. Has over 60 publications.