A Psychological Perspective of the Health Personnel in Times of Pandemic
Description
Afterward the successful on reception of the book "Psychological Aspects in Times of Pandemic" where a number of issues from the perspective of psychological science are addressed, related to the impact of the appearance COVID-19 on the lives of citizens, and afore readers insistent request for a text focused on healthcare personnel, from there came this book The purpose of it is to offer updated information on the psychological aspects of whom have been described as the battlefront against the advance of COVID-19 from a perspective of scientific psychology, for which reference will be made to the latest publications in this regard. A rigorous and up-to-date vision on the contributions of the science of psychology told in a way accessible to everyone, with the aim of helping to understand the emotional impact of this situation on health personnel, as well as the present and future consequences of the same.
Author Bio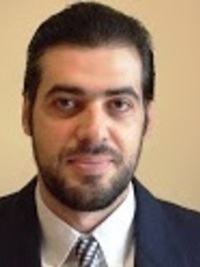 Is Doctor in Psychology, Masters in Neuroscience and Biology of the Behavior, specialist in Clinical Hypnosis, known by the International Biographical Center (Cambridge - U.K.) as one of the 100 best health professionals in the world of 2010. He has developed his work in different national and international universities.
Scientific lecturer with participation in conferences, congresses and seminars; collaborating in diverse newspapers, digital media and radio programs; author of the blog ¨Open Chair of Psychology and Neurosciences¨ and of seventeen books about diverse topics.
Currently develops research in the area of Big Data applied to Health , for what he works with data from the India, U.S.A., or Canada, and others; he complements this with the technological advice of Startups, based on Psychology and the personal Wellbeing.